Elsa Schmid-Kitsikis // Psychoanalytic Theories and Clinical Implications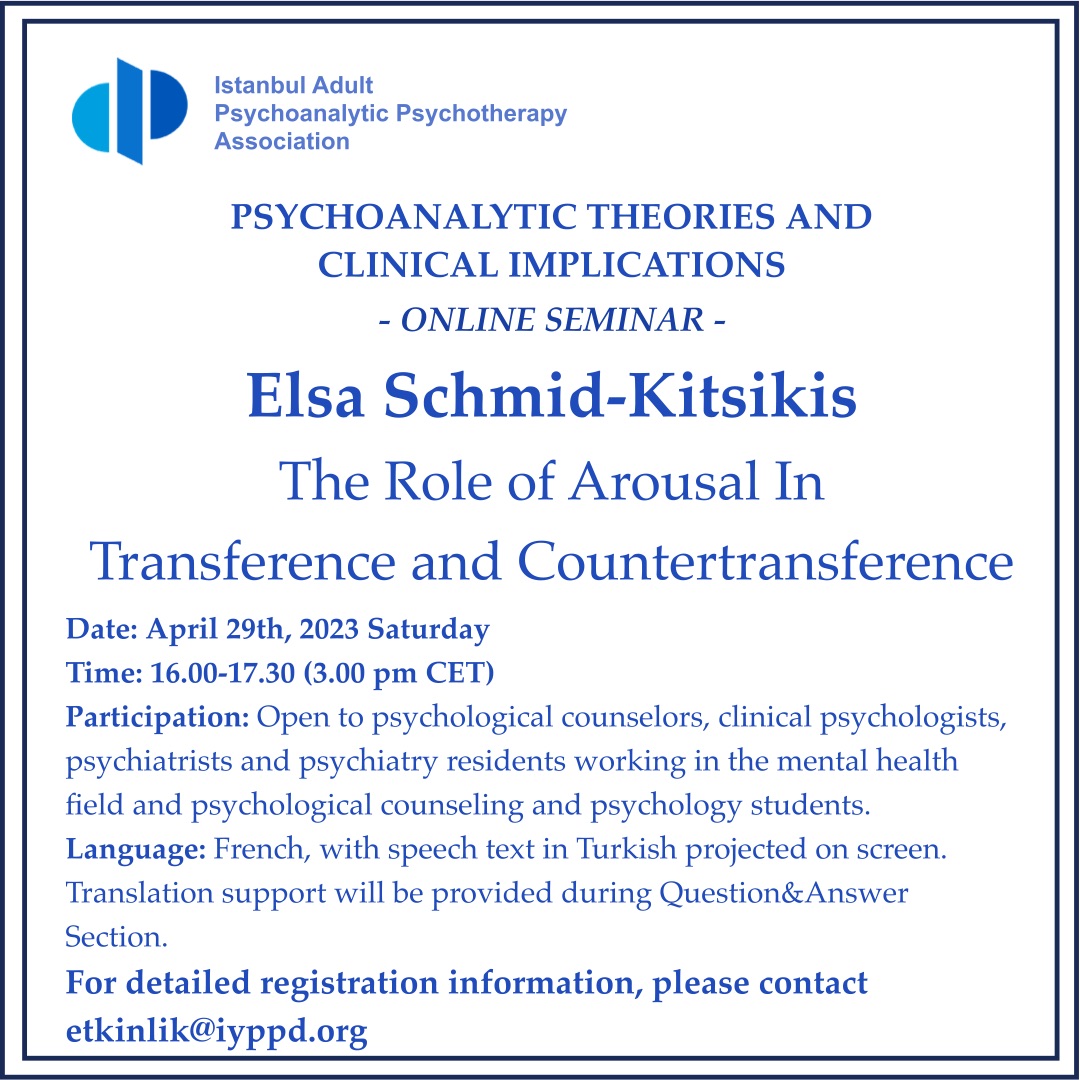 The event took place on April 29, 2023
.: Elsa Schmid-Kitsikis :.
Elsa Schmid-Kitsikis is a Greek-Swiss psychologist and psychoanalyst. Born in 1933, Athens, she is Emeritus Professor at University of Geneva and is a member of Paris Psychoanalytic Society (SPP), Swiss Society of Psychoanalysis (SSPsa), International Psychoanalytic Association (IPA) and European Society for Child and Adolescent Psychoanalysis (SEPEA).
As a research assistant of Jean Piaget for 15 years, Schmid-Kitsikis has focused primarily on genetic psychology and psychopathology; and with her clinical studies, research and courses at the university, she has focused on psychoanalytic theories and thinking processes.
In addition to 80 articles translated into Greek, Italian, German, Spanish and Portuguese between 1994 and 2016, her major publications include "Wilfred Ruprecht Bion" (1999), "Théorie et Clinique du Fonctionnement mental" (1999), "La Passion Adolescente" (2001) and "Survivre à la Détresse, S'ouvrir au Désir" (2016).